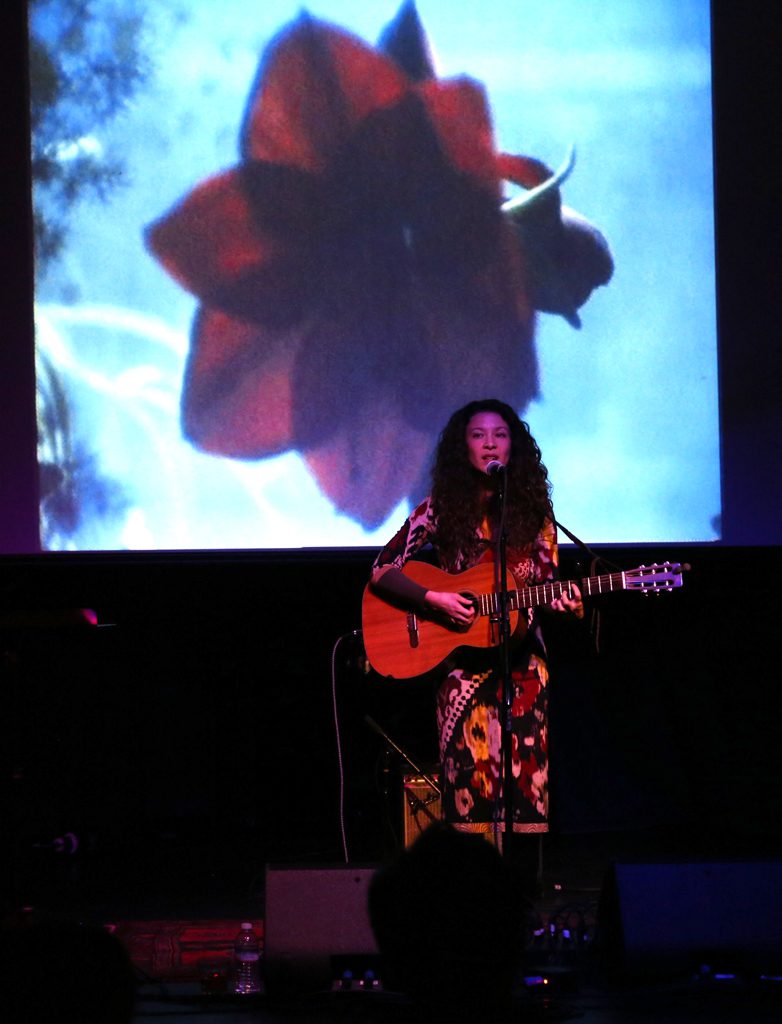 Having studied classical voice as a teenager, Mia began writing songs in search of her own voice. Her first three albums are solo acoustic recordings, beginning with "The Ewe and the Eye" in 1997. After graduating from Yale University, Mia lived in Japan and studied dance with the legendary Kazuo Ohno and the founder of Body Weather, Min Tanaka. She continued her dance practice with Body Weather Laboratory in Venice, California.
Following her Sony/Columbia release "The Golden State," Mia released two records on the LA indie label Plug Research: "Manzanita" and "La Ninja: Amor and Other Dreams of Manzanita" which features remixes by Dungen, Dntel and Flying Lotus.
Mia began working with percussionist Andres Renteria in 2006. Together they recorded: "Gea" produced with Carlos Niño and orchestrated by Miguel Atwood-Ferguson; an instrumental album "Morning Music"; and "Cosmic Ocean Ship," which was produced by Jonathan Wilson and voted one of the ten best albums of 2011 by the New York Times.
After releasing primarily her own compositions, Mia took an interest in covering classic Brazilian songs and recorded "Floresta" at the beautiful Estúdio El Rocha in São Paulo, Brazil in 2014. "Songbook" on the Rings Label is a collection of some of Mia's favorite songs in English.
Mia has performed around the world on many great stages, including the Hollywood Bowl, Circo Voador in Rio de Janeiro and Amsterdam's Paradiso. Besides her work as a solo artist, Mia has collaborated with numerous musicians, including Flying Lotus, Jose Gonzalez, Dntel and Miguel Atwood-Ferguson. She contributed tracks to Michel Gondry's recent films, "Is the Man Who Is Tall Happy?" and "Mood Indigo," and to the compilations, "Red Hot + Rio2" and "Red Hot + Bach." Recently, she composed the score and soundtrack for a contemporary film adaptation of "A Midsummer Night's Dream" by William Shakespeare.